Bankruptcy – Chapter 13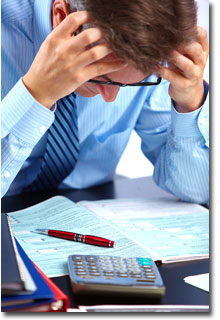 Is your debt burden suffocating you? Do you experience sleepless nights and anxiety-filled days? Are you afraid to answer the phone, open the front door, or read your mail?
Is your home headed for foreclosure… your car ready to be repossessed?
Do you want control of your life back?
It's possible to regain peace of mind and experience freedom from stress, while keeping your home and car.
Depending upon your circumstances and desired goals, a Chapter 13 Bankruptcy may be a viable option for you, with the opportunity to restructure your debt into more manageable interest-free payments, paid out over a 3 to 5 year period.
A Chapter 13 Bankruptcy can help you consolidate credit card debt, mortgage arrears, balances on motor vehicle loans, student loans, and other secured debts.
You may also be able to eliminate a second mortgage or an equity line of credit on your home with a Chapter 13, as well as reduce the debt on your car, truck, motorcycle or other motor vehicle.
While there are specific requirements for a Chapter 13, such as having a job or consistent source of income for your repayment plan, your creditors will not be able to collect from you while you're under bankruptcy protection. They will be required by a Federal Court order to adhere to the terms of your plan.
This means that after the Chapter 13 is filed, the harassing phone calls, letters, and other bill collection methods must stop.
You can get them off your back sooner by filing a Chapter 13 bankruptcy today.
Bankruptcy Attorney Tim Goan will help determine if you qualify, or if the debt relief you seek can be obtained with a Chapter 7 bankruptcy.
If the financial challenges you're facing seem overwhelming, it is important to understand that you are not alone. Call today and schedule an appointment with Attorney Goan. He'll discuss your options, your rights, and give you the chance to take back control of your financial future.
With an office centrally located in Flagler County's Palm Coast, you're not that far away from getting the legal solutions you need to move forward with your life.
Call our office today, and put the Goan Advantage to work for you.
The consultation is FREE, and the liberation from unmanageable debt is PRICELESS!
Call 386-445-9003
Email TimGoan@GoanLaw.com
Or use the fast & easy Contact Form