Criminal Defense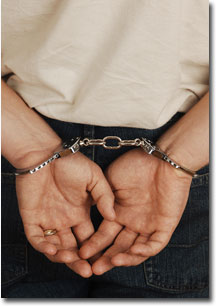 Being charged with a crime can be a frightening and stressful ordeal, especially if it's your first exposure to the criminal justice system.
The trauma of getting arrested and being booked into jail can trigger a flood of emotions, as you're thrust into an alternate universe you never expected to be part of. This is what happens to someone else, not you. It's what you see in the movies, or on TV, not in real life… not in your life.
You start to question how this could have happened, and wonder what kind of person you are, and what you will become.
How will your family and friends react, and what will change as a result of your arrest and prosecution?
Will you lose your job? Will you lose your freedom?
Whether you're accused of a DUI, misdemeanor or a violent felony, Criminal Defense Attorney Timothy Goan has the experience and the resources necessary to defend you against any criminal charge.
In many cases, your life can return back to normal after being charged with a crime, but only if you act quickly. Timing is a critical factor, and knowing what your rights are and what to do to protect them could mean the difference between freedom and parole, or lock-up and prison.
Having a strong and experienced criminal defense attorney is essential… one who can intervene in a timely manner, negotiate skilfully, and prepare a solid defense for any potential trial proceedings.
Attorney Goan understands what is needed to effectively defend you against such charges as Driving Under the Influence, Disorderly Conduct, Disorderly Intoxication, Domestic Violence, Assault & Battery, Forgery, Lewd or Lascivious, Trespass, Robbery & Theft, Shoplifting, Sexual Battery, Weapons & Firearms, Worthless Checks, Drugs, Obstructing Justice, Criminal Mischief, Stalking, Prostitution, Indecent Exposure, Loitering, etc.
He's committed to keeping you fully informed about every aspect of your case, and will aggressively fight to protect your rights.
Consultations on all criminal matters are FREE. Get in touch with us immediately to arrange for a prompt appointment, so we can begin the process of providing you with a strong defense.
Contact our office today, and put the Goan Advantage to work for you.
Call 386-445-9003
Email TimGoan@GoanLaw.com
Or use our fast & easy Contact Form